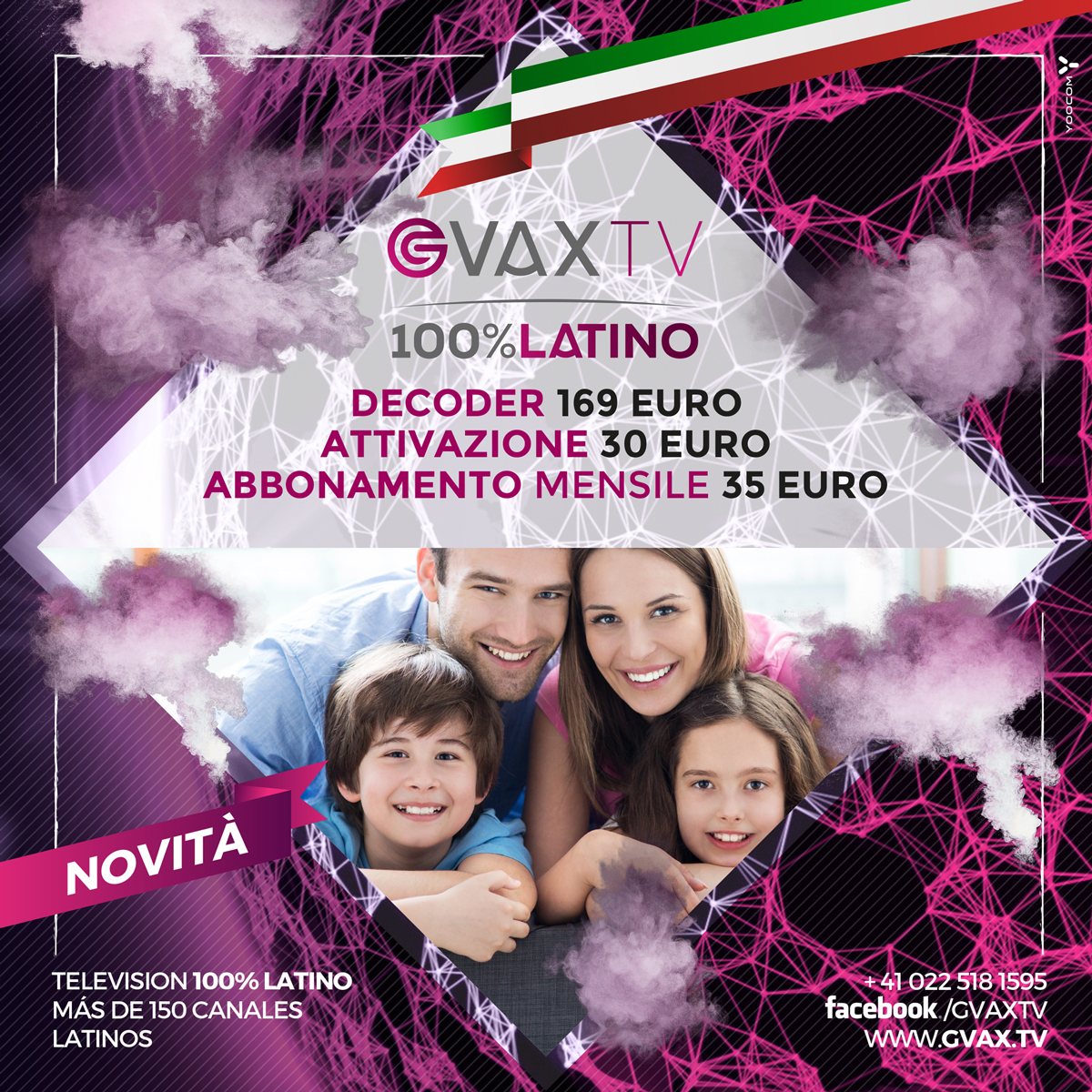 More Than 150 channels from Latin America and USA, 18 channels from Spain. Live Football, cartoons for kids, the best TV shows and novelas, Local news, adult channels and more services targeted towards the Latin American community…only and exclusively with GVAX
Buy the GVAX Box
GVAX is only available directly from our advisors or official point of sales. GVAX isn't sold in retail outlets because we believe that the best place to demonstrate what it can do is in its natural setting − your home − choosing the day and time that works best for you.
It's easy.
Just book a demo and we'll come to you. Many people use the opportunity to invite friends to make for a more social occasion. You can also go to one of our partners with a point of sales.
Demo
To get in touch and agree on an appointment, you just have to call us or fill out the on-line form. The closest advisor will be informed by us and he will contact you to fix a date.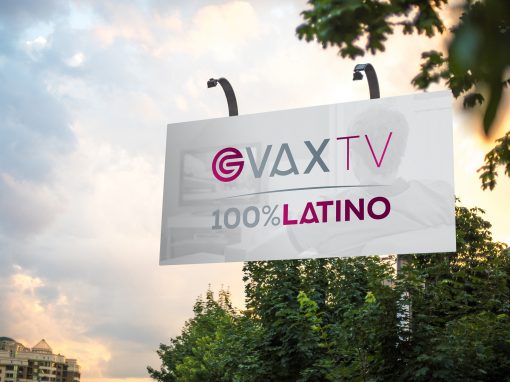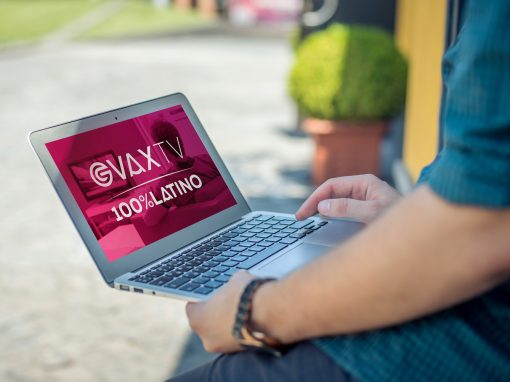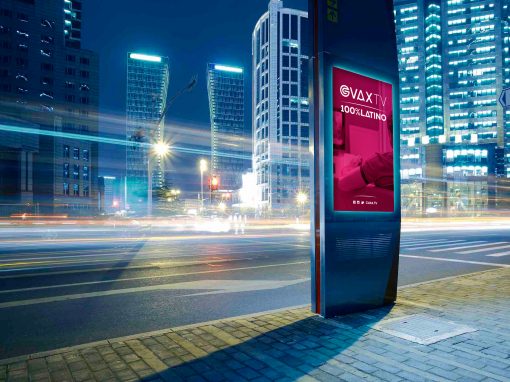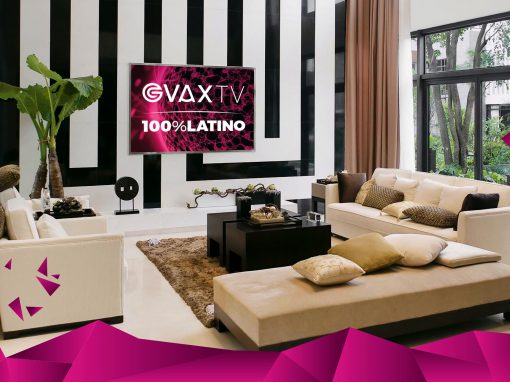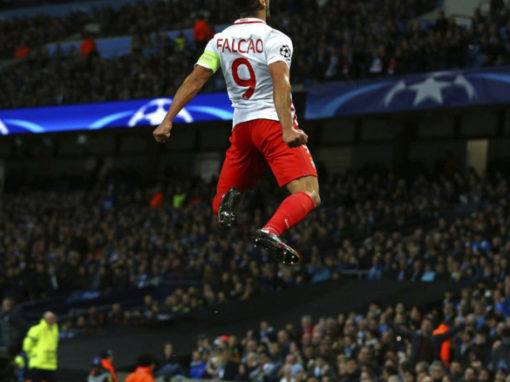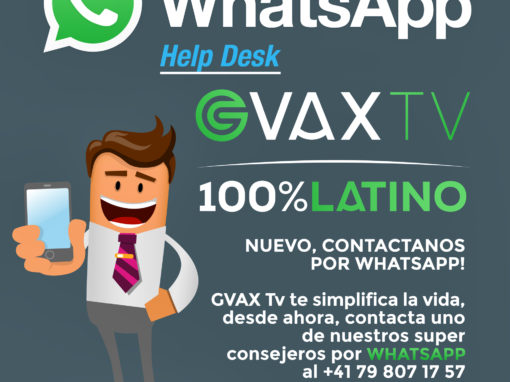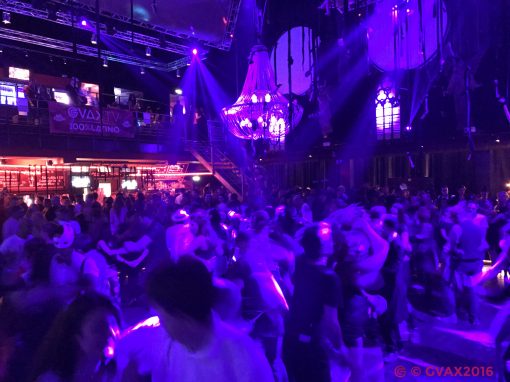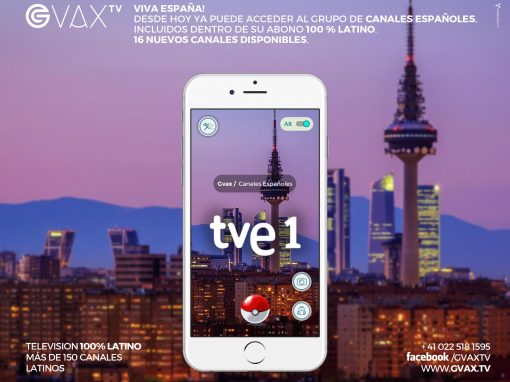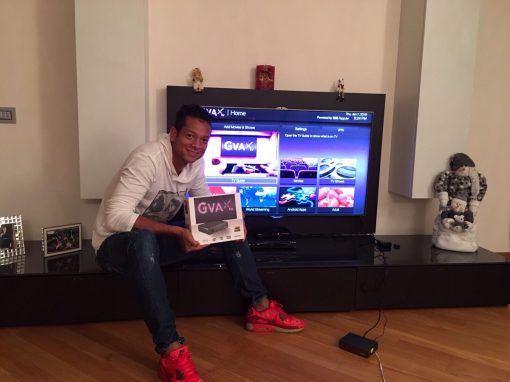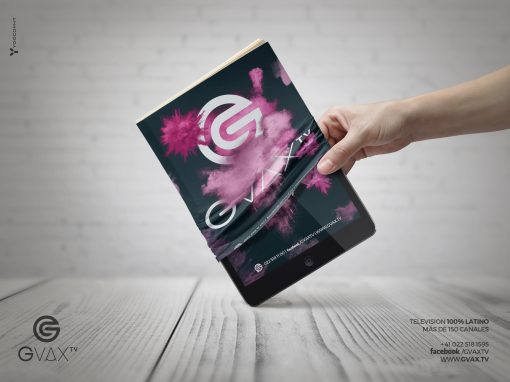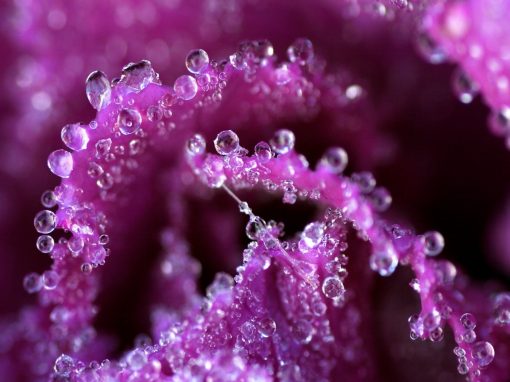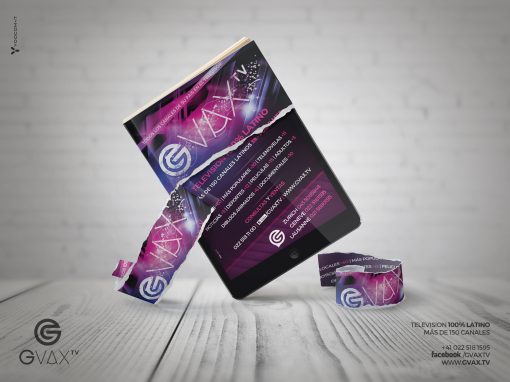 100% Latino
The advantage of the certified Box sold by GVAX is to enable the customer to access the full Universe of GVAX and win their loyalty today and in the future. GVAX is a micro technological interactive multimedia universe, that evolves and is controlled by us. This control enables the develop targeted new products and services. The spirit of GVAX is to constantly create value for our customers by offering innovative services that will link the customer to its culture and country of origin.
Adult Entertainment

For the adults, GVAX offers a large selection of Adult channels and an access to Adult streaming applications.This access is PIN-code protected.
Certified TV-Box
Prepaid - lifetime guarantee with valid subscription
To start enjoying GVAX, you first must choose a package. Buy one of our TV Boxes in one of our many Partners Point of Sales
Activation Fee
When you decide to buy our product that you will pay the activation fee of EUR 30 .-.

The prepaid BOX and the Activation includes

14 Days Free subscription to the 100% TV Package
100% TV Package
Your Monthly subscription
More than 150 channels

respective TV Guide

More than 70 channels in HD

Sports channels

Movie and entertainment channels in Spanish

Kids channels, documentaries

Local Information channels

Novelas (Romantic TV shows) from Latin America

Adult channels
HD QUALITY
GVAX provides its customers with more than 70 channels in HD. You can watch the games like if you were in the stadium and enjoy the latest movies and TV shows.
Buying process and Activation
The selling and the activation of the GVAX TV Box is handled by our advisors or by one of our partners with a point of sale. You can ask one of our advisors to come to your home for the installation, or you can do it yourself if your box has been activated by one of our point of sales.Upon receiving your device, you can simply connect it to your Television and to the internet with an Ethernet cable. Switch on your device and follow the on-screen start-up script till the end…!
Activation
Use the same credentials that you have chosen when registering with us and you will be instantly connected.
Contact one of our Advisors
For further information, please contact us by phone :
Milan: +39 02 9475 7505